THREE REASONS TO CHOOSE OUR TURNKEY RESELLER WEBSITE
Professional Mobile Responsive Website Design.
Easily Editable Content Without HTML Knowledge.
Ability to Sell Traffic Campaigns, Email Campaigns and Recruit New Resellers Within 48-72 Hours.
No Engagement, Cancel Your Subscription Whenever You Want.
HOW MUCH CAN I EARN IF I BECOME A RESELLER?
There is no limit how much you can earn as you define your own prices.
You can buy 10,000 global visitors as a reseller for $3.95 and sell them for $49 on your website. Plus we refund you the traffic if your customer is not satisfied so you don't risk your investment.
Everybody needs to advertise to start a business in order to generate Leads and Sales so finding buyers is not complicated.
You can recruit new resellers and earn recurring income from their sales.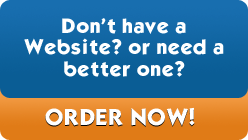 WHAT DOES THE RESELLER WEBSITE INCLUDE?
Everything is Included in this Package to Start Selling Within 48-72 hours:

PayPal and Coinpayments.net Payment Systems to Accept both Credit cards and Crypto currencies.
SSL Certificate.
Custom Domain Name (You Choose Your Domain Name)
99,90% Uptime Hosting Included.
Customized Professional Logo.
Order Form to Resell Targeted Traffic.
Order Form to Resell Email Campaigns.
Order Form to Resell Guaranteed Signups.
Order Form to Recruit Resellers Who Must Order Traffic Credits From You.
Easy to Use Wordpress Admin Dashboard to Monitor Your Sales and Manage Your Website Content.
ARE YOU READY TO GET STARTED? Click HERE
HOW DO I GET STARTED?
Here are the steps to start selling our services:

Click HERE to buy your reseller website with a custom domain name for $99 today then pay $19 per month only (You can cancel anytime).
Login to the wordpress admin area (domain.com/admin/) and customize the content of your website without any html knowledge thanks to the online wordpress editor that comes with your website. Ability to edit text content, prices, titles, metatags, scripts etc...
Promote your website on google adwords, bing, social medias or get organic traffic with search engine optimization.
You will be notified by email every time you receive an order or when someone submits the contact us form so you can login to see the details of the submissions.
You can start buying traffic credits at the receipt of your first order. There is no requirement to buy traffic in advance.
Create user accounts and traffic campaigns instantly for your customers on our unbranded stat site with the reseller login information we will send you.
Send the login information to your customers by email to allow them to track the progress of their traffic campaigns.
Benefit from even lower prices when you order traffic credits in bulk. Lower your cost to increase your profit margins.